Here's an easy trick to make your DryShield or IsoVac system very portable without having to deal with extra tubing.  Total cost is around 35 cents.
Items needed
1. About 2 inches of standard HVE tubing with a hexagonal internal shape.  This allows the HVE tip to fit tightly.  You may already have this tubing in your office, but if you don't, you can purchase here: http://www.amerdental.com/vacuum-tubing-repair/1-2-silcryn-hve-tubing.html
2. Any standard, plastic HVE tip.  It's not necessary, but it's better if you cut the tip as short as possible.
Reasons why clinicians may need easy portability
1. I can't afford to install a system in every room.
2. I don't want to install a second HVE valve.
3. I'm an associate, or hygienist, who works in multiple offices and need to take my system with me.
Video

Photos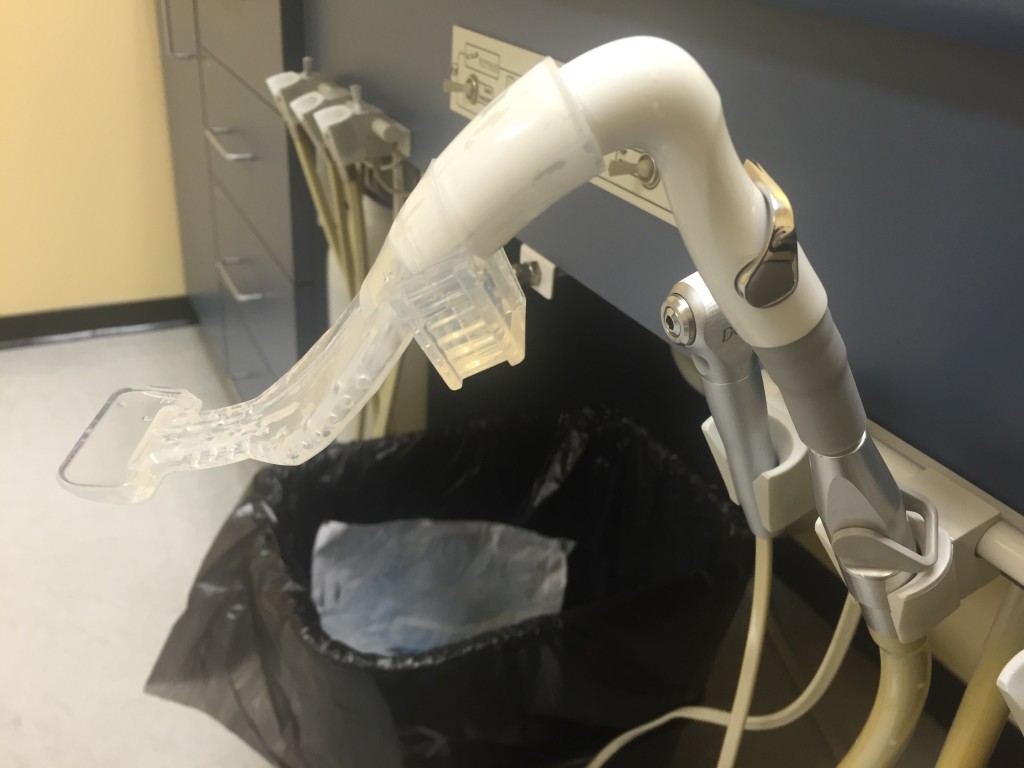 Inserts directly into your HVE valve. No need to install anything.  No need to hang extra tubing.  DryShield version shown.
Mark Frias, RDH